| | |
| --- | --- |
| | Spoiler Alert: This article/section contains details about future plotlines of LOTM: Sword of Kings described. Do not proceed unless you want to be spoiled. |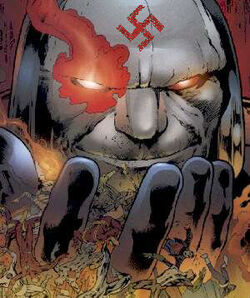 "I met him, fifteen years ago; I was told there was nothing left; no reason, no conscience, no understanding; and even the most rudimentary sense of life or death, of good or evil, right or wrong. I met this six-year-old child, with this blank, pale, emotionless face, and the blackest eyes...the devil's eyes. I spent eight years trying to reach him, and then another seven trying to keep him locked up because I realized that what was living behind that boy's eyes was purely and simply...evil."
— Dr. Samuel Loomis about his former patient, Michael Myers.
The
Complete Monster
is the most depraved of all characters; a villain utterly lacking in redeeming features. The Complete Monster is the worst of all villains in a storyline, a villain who is pure evil. And for this kind of villain, doing evil for them is as natural as breathing.
Or, anyway, that is how the character is presented in the story. The character is a bad guy, full stop. The author has not taken the character through any actions toward redemption, or at least any that stuck.
The Complete Monster can be recognized by these signs:
The character is truly heinous by the standards of the story, which makes no attempt to present the character in any positive way.
They commit acts that are atrocious by the standards of the story, and have crossed the Moral Event Horizon. Villains who have only crossed the MEH once usually do not qualify, although rare examples such as Aya Tokoyogi in exist if the line they cross is heinous enough.
The character's terribleness is played seriously at all times, evoking fear, revulsion and hatred from the other characters in the story. For this reason, villains such as Comedy Villains and Comic Relief Villains can never qualify.
They are completely devoid of altruistic qualities. They show no regret for their crimes.
Nothing justifies their crimes, and they cannot feel empathy and never redeem themselves.
This trope belongs to Tvtropes.
Complete Monsters and Storylines
Add you storyline and character below.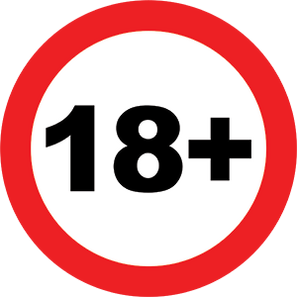 LOTM: Sword of Kings is a story based in the modern manga and anime shounen action series, including its villains. There are the few who are so twisted and vile that they are memorable for being so ungodly demented and cruel and lacking the morals/mercy of their fellow villains, who are either horrified and can't do anything about it or actually admire the person due to their overwhelming power. When you think about "evil", they're the very definition of it and some of them can really give nightmares to you since this story is 18+ and so you can expect EVERY single horrible things humans, demons, aliens and even devils can invoke on the real world you know.
Deus.Ex.Machina Industries Empire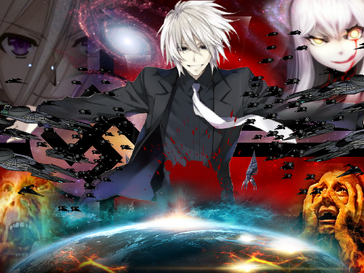 Sir Isaac Ray Peram Westcott, also known as the legendary evil, The Fallen, is a Dark Abyssal Lord of the Abyssals and the Dark Emperor of Deus.Ex.Machina Industries Empire who is the primary villain of the storyline—and by far its most evil one of them all. Born as a nasty sociopath who loved to inflict pain and sought to extend his influence wherever he could, in his various guises as Good Ruler of the Asgard Electronics and later the DEM Empire, he has been responsible for orchestrating multiuniversal-wide wars, manipulating others and then disposing of them when they have served his needs, personally murdering and torturing a vast number of people, tyrannically oppressing centillions of sentient beings, wiping out centillions of lives, destroying billions of galaxies, planets and realities to secure and then maintain power, and all this for no other reason than his desire to bring chaos, destruction, death upon innocent civilizations and his boundless cruelty and hatred. He destroyed entires universes for no logical reasons; because he wanted. He is also the psychotic Emperor of the "Deus.Ex.Machina Industries Empire" of the Nazi Party, is an unassuming, bespectacled, manipulative, sadistic and nihilistic tall man is defined by his love of war. His Empire itself is the Nazi Party, he founded his Empire after the manipulated Adolf Hitler and started the World War II, killing 60 million. His Empire is an organization that wipes out all life from planets, then sells the planets to the highest bidder. Having summoned the First Spirit to Earth, resulting in an explosion that killed 150 million people and allowing more Spirits to enter the human world, Westcott used the ensuing chaos to set his plans into motion in countless universes in order to capture the Spirits and make them go in insanity mode to use their powers to make himself the new Dark God of the Multi-Universe. Prior to the events of the story, Isaac slept with a ExKrieg woman know as Mikaela Du Tirial and had a daughter with her, Katarina Couteau. However, Isaac destroyed Bandu Planet, bringing the ExKrieg race to near extinction despite their loyalty and later he killed Mikaela and tried to kill Katarina when she was just a newborn but luckily she escaped through a portal. Years later, destroyed an entire population of a planet know as Amerish to repopulate the population as slaves and Abyssals in order to use the planet as the HQ of his Empire. Acting behind the scenes, Isaac had multiple newborns humans turned into Abyssals (in which were children who were taken from their parents), having them slaughter innocent people to slowly reveal himself to Alliance of Freedom. Finally taking center stage, Isaac launched an attack on the entire Multi-Universe, obliterating everything he saw and having his men slaughter every living thing in sight, including babies; destroying entire planets, destroying entire universes and galaxies; resulting in the death of CENTILLIONS to put down other military factions. Isaac confesses there is no end goal; combat and war are their own end.His actions go far away from the story's standard, such as killing Bismarck's family and forcing her to fall into darkness and torturing Nia Honjou for years, wiped said torture from her mind, then forced all of the pain back on her at once to drive her insane. He even corrupt La Folia Rihavein, Katarina's childhood friend into a insane Abyssal to make Katarina fall in despair, which resulted in La Folia's death and Katarina's death as well, and thus, destroying the Alliance of Freedom and causing despair across the existence. Throughout his reign, Isaac allows murders, rapes, tortures and helps to grow the monstrosity of corruption in his Empire so nobles do whatever they want at the expense of the lives of those beneath them. With the rebels growing in his Empire, he wastes no time terrorizing the populace of his own Empire in attacks where innocent people are butchered and men, women and children alike are raped by his squad. Isaac himself treats his "playthings" horribly with a tendency to kill them, all the while daring someone to challenge him and thus untouchable. When he actually captures a member of Rebel Alliance, Isaac subjects him to hideous torture, including crushing one of his testicles, to get him to speak. When he encounters the widow of a genuine Imperial war hero, Isaac wastes no time raping and murdering her while one of his men has her young daughter right on top of the husband's grave. Isaac shows no hesitation in killing one of his own officers when he objects to Isaac carelessly sacrificing their soldiers, and his ultimate goal is to die at the conclusion of his war, after having created one last great display of the carnage he so loves. His goal was just to make God cry as he destroyed the entire existence, just it. Westcott is the most twisted person in all Multi-Universes and is the most dark Abyssal that existed. Even after his death, his name became a taboo anywhere in the entire Multi-Universe and his actions left countless Multi-Universes, multiverses, universes, dimensions, galaxies and planets destroyed by his insane war that raged on across many universes for millions years.

The Fallen's Essence or The Fallen's Shadow is a shadow-like creature born from The Fallen's Power to help the Original Sir Isaac Ray Peram Westcott spread his word, essence and dark energy across other worlds he can't break in. The Fallen's Essence is the Big Bad of Eckidina Arc and possibly the worst parent in the entire storyline, he was so vile in this part he beat the original Fallen in terms of "worst father". His ultimate goal is the annihilation of the human race by transforming the Earth into a dead rock. Despite he is the shadow of Fallen, he was the most evil of ALL shadows that Fallen give birth to travel another worlds, unlike others shadows, this ONE was special, he planned to betray the original Fallen and disobey his wish and order. Fallen's goal was to spread nazism, death, racism and war across other worlds without using his army, but this shadow clearly wanted to do what HE wanted and not for Fallen's orders. He desires nothing less than the total physical, mental, and sexual domination of everyone that he comes into contact with, up to and including his own daughters, Kanon Rihavein and La Folia Rihavein. Prior to the start of the show, The Fallen's Essence faked the death of the original La Folia Rihavein and Kanon Rihavein when they were just infants. After that, they revived them again and cloned them in dozens of clones. He used the clones to test his inhuman experiments with the Human Purifier alongside Lusamine. After experimenting on both, Fallen believed that the experiments had cost the newborn Kanon and La Folia their lives and callously disposed of them as a failure. Later, when one Kanon's clone managed to survive the experiment, he let her live and used her as his pawn... And so, he killed ALL embryos of Kanon and La Folia, leaving only one La Folia alive to use her as the trigger to rise Kanon to power years later. The Fallen's Essence possesed Lucas' body, her father, and beat her for years until she escaped from her kingdom to live a happy life, what of course, was part of his master plan. Years later, he ordered Kanon (the clone he let live) to hunt down La Folia to force her rise to power. When she was captured, The Fallen's Essence had Kanon executing La Folia in front of the entire world, including in front of Katarina, her childhood friend. When Kanon was defeated, The Fallen's Essence let Kanon to die and destroyed Aldegyr Kingdom is his dragon form, killing 3 million people. Later, he used Sasha, the new leader of Mafusa Gang to force Katarina to drink the Black Tao to possess her body, once he possessed her body, he used her unknown power to destroy many villages in Japan and even killed some of his underlings for fun. Using the World War III to complete his master plan, he formed an alliance with Scathach 10 years prior the series and used her organization, Order of Terror to create a totalitarian regime on Earth for all eternity, what he successed and put the entire mankind in a living hell where white humans where above everyone, resulting in mass genocides of BILLIONS and gave birth to a new mass Holocaust on Earth using his partner, Diabla the Qliphoth Tyrant to control the world. After years of hell on Earth, The Fallen's Essence planned to destroy Earth with all living beings on it to become stronger and return to The Fallen's Empire to overthrow him, what of course... Was a failure. Despite he was made to serve the Fallen, he was so VILE that he committed crimes against life for its own pleasure. And thanks to him, more than 99,95% of humanity was destroyed after billion people lived in a nazi world... Well, at least "weak-minded" people will never revere nazism again for the rest of eternity.

Voldëmort is the female vessel of Isaac Westcott and shows no sigh of humanity as well, in fact, she is the considered the most evil female Abyssal in history. The Empress of the DEM Empire acting as the female vessel of Isaac Westcott, is a tyrant slaver who love to commit genocide by forcing her own people to work to death and then execute them in mass-genocide, often sending men to work camps while women are raped to death and children are send to gas chambers. Seizing control of the Imperial throne, Voldëmort establishes a military dictatorship that violently destroys any who might be a threat. When a single Mon shipman is captured on board a rebel cruiser, Voldëmort flips out and kills him after ordering a summary execution of ten percent of the Mon species while the rest will be forced into camps and exterminated later. Suffering a betrayal from her most trusted follower, Voldëmort later then torture him to death while he forces his family being tortured in all kind of ways. When DEM Council decided to wipe out an aquatic race, Voldëmort's first plan is to create a sea monster known as a Leviathan that steals the souls of its victims and imprisons them in eternal anguish. When this is destroyed, Voldëmort develops a toxin to kill all life on the planet. Despite the best efforts, Voldëmort exterminates 80 percent of life on the planet with nothing more than satisfaction at her own brilliance. She then proceeds to attempt to exterminate all life on another planet that defies the DEM after having refugees hunted down. Even before her integration into the DEM Empire, Voldëmort showed resentment towards the living beings and happily tried to have Count Dooku executed, despite Dooky having previously created her in his laboratory. After being promoted to Empress of the New DEM Empire following Westcott's death, Voldëmort, after crafting the Voldëmort Doctrine, which laid out principles of DEM Empire, would repeatedly demonstrate her cruelties as a high-ranking officer: boiling Space Pirate Q'anah and her crew to death from the heat of a star and ordering the destruction of any ships that tried to rescue them; punishing the populace of Antar-4 with no regard to which members of the populace had been loyal to the MUDF, causing many innocent deaths; and, upon her promotion to Supreme Empress, taxing the subjects of the DEM Empire to starvation and engineering the torture of Jellal Fernandes, even though Jellal may not know anything. During the earliest days after the end of the Cataclysmatic War, Voldëmort sanctions the obliteration of city NiJedha and claims the victory as her own. Voldëmort later has the Galaxy Destroyer fire on the DEM Imperial base on Ttitla galaxy to quell rebel activity, killing countless members of the DEM Empire's own men as well as her hated rival to DEM Empire Throne, Aryana Westcott, while also wiping out the remainder of New Conglomerate, putting an end to the heroic corporation that fought the Balam Alliance for decades. Voldëmort's most recognized atrocity is, while in command of the Galaxy Destroyer, having Yuri tortured and, even after being provided with the information she wanted, forcing him to witness the destruction of his homeworld, killing billions of innocent people and later having him in her bed while putting her hand in his mouth to force him to eat worms. Voldëmort's only response to any of her atrocities is a cold, smug sense of satisfaction and total hatred for life. A Card-Carrying monster combined with lack of empathy and love par excellence, Voldëmort exercised cruelty nightmarish even by the standards of the DEM Empire despite not even being an Abyssal herself, coldly dismissing Berch Teller's words to his protocol with "[E]vil will have to do." Voldëmort was considered a figure more evil than Aryana, Bismarck and Ellen and is remembered today as the Westcott's Sucessor.
Sith Empire
Darth Hades, the Dark Emperor of the Sith Empire, is a pointlessly cruel man who sacrificed all life on his homeworld, Nathema, so he could become immortal. He mind raped Valk for 300 years just so he could get intelligence on the Jedi Multi-Universe Forces of Peace. Hades periodically takes young Sith apprentices and alters them to become his Children, instruments of his will. Many of the Children are sent to the Republic and Multi-Universe Force planets as sleeper agents and often have no clue of their true nature until they find themselves compelled by Hades' will to kill their own friends. To complete his ascension to godhood, Hades attempts to destroy several planets. He attempts to destroy a massive power core on Belsavis, which would destroy the universes and several surrounding universal systems. He attempts to release Sel-Makor on Voss. Finally, he attempts to eradicate all life on Corellia, one of the more inhabited planets in the galaxy and a member of the Empire at that time. If these attempts had succeeded, Hades would have proceeded to conduct a ritual that would have consumed all life in the Multi-Universe to grant him the ultimate power. During his reign that lasted for 500 billions of years, Hades killed, enslaved and destroyed countless of lives and universes; destroying entire planets and galaxies only to bring darkness upon the Multi-Universe for immortality. Hades, alone, destroyed countless of races and civiliations, killed octillion of lives, destroyed billions of universes and brought war and despair to the 1st and 5th Multi-Universes for billions years. Hades is so cruel that the spirits of the ancient Sith Lords have made multiple attempts to kill him as a matter of principle, not only the ancient Sith Lords tried to do that, but even some of his officers in his Sith Empire tried to kill him as well.
Scathach 

is an interdimensional bio-weapon created by the Sith Empire , despite her Faux Affably Evil demeanor and twisted sense of humor. A being of chaos who killed her friends years ago and destroyed her homeworld to feel the fear of living beings. Scathach sought to escape her decaying realm by invading another worlds she could wreak havoc on, and set her eye on Earth's universes. For 600.000 years, Scathach conviced her mother, Kali, that humans are the true enemies of Darth Hade only to start destroying countless Earths across many parallel universes. A chessmistress extraordinaire, she manipulated all the history of mankind and was responsible for EVERY single wicked, cruel and catastrophic event that turned the wheel of human civilization. Every war, every massacre, every murder, every death, every suffering, every birth, every happiness, every genocide; all of this was generated by her in the hope to find a human who had the ability to withstand the power of Tech of the End to free her mother from the Tech of the End cube. Scathach not only acted to free her mother, but she loved to see the death of billions and billions of human beings who were killed in her game throughout history. Scathach was a being motivated by a lust of chaos and random whims, and happily conducted torture and brutal murder of infants to further her goals. A sadistic torturer and Manipulative Bitch since she was born, Scathach murdered her own mother, Kali, at the final battle and manipulated over 390.000 adults and children into massacring each other in 192 year in Ancient China. In this devilish way, Scathach killed BILLIONS personally in many ways, along the way she convinces children to jump from rooftops and men to kill their pregnant wifes. Scathach is the monster who started the World War I and World War II, the two most deadly conflitcs in human history. In the end, Scathach tries to use the Tech of the End to destroy the 0º Multi-Universe and destroy the Milky Way galaxy for the sake of chaos. Scathach is a unique-type of CM in the storyline as she is one of the most realistic villain in so far in terms of human history, showing that she is the definition of Illuminati organization, the group manipulating the human history. Scathach is simply pure evil.

While Darth Malgus has his share of crimes, the true monster is his master, Hundun, an unscrupulous Mad Scientist from Gystroic Organization who values the Dark Side of the Force solely for his scientific curiosity. Hundun's experiments with Darth Nihilus helped to turn Malguns into the Ax-Crazy creature we see in present. Hundun handles most of the planning for Malgu's team, and has no compunction killing anyone he thinks is a threat, even Darth Hades' own Chevaliers. Hundun's actions lean to numerous deaths from the Chiropteran outbreaks and when Malgus is dead, all Hundun cares about is stealing his daughters to experiment on later.
Triggers Hell
KnightWalker Family & Order of Terror
Eckidina KnightWalker is the new Director of KnightWalker Family and the driving force behind all evil in Saga AA. Eckidina is a sadistic chessmaster and Manipulative Bitch since she learned to walk and talk and is the most evil and abnormal being who walked in the face of Earth. The GDP, which are pacifists forces, are regularly attacked by Eckidina's Elite Guard, a squadron of soldiers, some of whom are children turned into Cyborgs, that Eckidina brainwashed into becoming fanatics of her cause, while also performing painful experiments on them that, while upgrading their abilities, shortened their life spans by decades and destroying their humanity. Showing no regard for her own troops, Eckidina regularly sends entire squadrons on suicide missions, has the limbs of those who doubt her sliced off, and kills any who outlive their usefulness. Desiring to awaken the dark side of humanity, Eckidina commits countless attacks in countries, kills millions of innocent people per day like a hobby, destroys laws and peace in the entire world, allows rape and murder in her own nation, destroys entire cities, kills their loved ones in front of them, and tortures their loved ones in front of them in order to make them go insane like her. Eckidina then plans to become the LN-666 Project and use it to make herself all-powerful, then remake the world in her image. Eckidina is even considered the Anti-Christ in person by civilians. Though putting up a polite, friendly exterior, Eckidina, is a true monster under the sky of a beautiful and hot teenage girl. She is a psychopathic narcissist who despises all that is good in the world, while relishing any and all forms of wickedness humans are capable of for no logical reason, claiming that "life" is nothing but a dream and humans are nothing more than a thought. At the end, Eckidina killed more than 12 billion people at the end of World War III and changed the history of the world, however... With this... What was left from mankind finally found redemption as the Bible said: "After the defeat of the Anti-Christ, the peace will reign on Earth for 1 thousand years". Eckidina is THE most evil human villain in the story, the most disgusting and cold person who walked on the face of Earth.

Diabla is even MORE of a monster compared to her original counterpart, Eckidina KnightWalker. After Karma suggests that Diabla forget about the Peace Foundation, Diabla critically broke his legs and step in his head several times until his skull crashed, thus killing him. After becoming a Spirit, Diabla tried to test her new powers but there was nobody to help her, and doing so, Diabla used children of her slaves to use them as her "partners", torturing them to the brink of death every day for the next 5 months. She thought using them is more efficient because their bodies are fragile and so she ordered her scientists to use sperm sample to force her sex-slaves women to get pregnant again and again to use the newborn infants as "sparring targets". In order to show the world what she could do, Diabla ordered her scientists to open a hole to the center of the earth, where she would place the LN-666 Project in order to change the behavior of the planet and generate countless natural disasters that would eliminate all life on Earth, and without a second twice, Diabla began several natural disasters by killing billions. After that, Diabla killed all her slaves in cold blood using the earthquakes after keeping them on constant torture for years. She was responsible for killing the adults while the children were sent to the gas chamber. While the war raged on, Diabla also sent more than 1000 nuke bombs to Mexico, Argentina and Brazil, which killed the entire population of South America and destroyed 40% of the planet. With the war, Diabla used her words persuade the people from the West to worship her, as a result, many people created Religious Groups that started to use thousands innocent people in heartless rituals, believing their lives will make Diabla stronger. When Katarina fought Diabla again for the second time, Diabla showed the head of her sister, Eugen Katsuragi... In a deposit. Diabla claimed that she opened her grave and cut her head off only to show it to Katarina, leaving Katarina in Rage Mode. Yet, Diabla's most evil act was to kill Rentaro Satomi in cold blood in front of Katarina as she cut his members off one by one and forced La Folia to watch Katarina dying. In the final battle, Diabla summoned a black hole using the LN-666 Project to suck the entire Earth to finally put an end to human race that she loves so much, as result, the entire mankind was destroyed, leaving only 200,000 people on the planet after the end. When Katarina was about to kill Diabla, she don't hesitated and used her own boyfriend, Misogi Kumagawa, as a decoy. When Katarina attacked Misogi, Diabla used her claws to kill both Misogi and Katarina. After her defeat, Diabla continued to cause chaos by using atoms of the universe to become one with all existence, and doing so, she completaly erased all life on Earth leaving only 10,000 humans in the planets as she destroyed countless stars and planets around the universe for fun while laughing like a sick monster. Combined with a psychotic sense of life and lack of empathy, Diabla stand up as the most evil Spirit of all times, an estimated 12 billion people died because of her when she started the Apocalypse and World War III, and her genocidal insanity is legendary to this day. Diabla is de facto the most evil villain in Saga AA.

Aki Honda,

an elementary school student who, along with her Girl Posse, relentlessly bullies and torture to death several kids, one of them know as Hiro-chan, with daily mockings or beatings. At one point, Aki forces her to eat worms. She later rapes Hiro-chan with a test tube, threatening to kick her in the stomach with the glass tube inside her, causing Hiro-chan to utterly snap. Aki Honda attacks Tenguu City with her mega-gang under the orders of Eckidina KnightWalker, killing 2 millions of people in the process, and mind rapes Katarina by delving deep into her memories and forcing her to relive her painful childhood, where she had to watch her  be murdered by gangsters and her La Folia's corpse being raped. While Katarina is trapped in the illusion, the psychotic Aki Honda hacks off her arm, stabs her through the back, and cuts her eyes. Eugen arrive and manage to temporarily disable Aki Honda by knocking her. Eugen tries to escape with the badly wounded Katarina, but Aki Honda kills her by stabbing her through the back with her katana. To top it all off, as Katarina cradles her sister's dead body and cries for her, Aki Honda mocks Eugen, calling her an "insect," and prepares to kill Katarina and her fellow soldiers. Aki Honda is the most realistic villain in the entire storyline and the most hateful female characters on the story. Thanks to Aki Honda, Tenguu City will curse her name for all history, similar to how the world cursed Adolf Hitler and Joseph Stalin; her name will be remembered as the symbol of madness.
The 

Big Bad of the 5th Sub Arc of Season 2 of Saga AA, is the corrupt, ironically-named, Emperor "Tathagata" Killer, a masked, cruel magician who ruins the Godom Empire from behind the scenes, manipulating his officers into committing suicide in his name, and is the source of the Empire's corruption. Throughout the season 2, Tathagata allows torture, execution, genocides and helps to grow the monstrosity of corruption in the capital of his Empire so nobles do whatever they want at the expense of the lives of those beneath them as the poor are sent to the battlefields of World War III. The Emperor has the military launch brutal campaigns of conquest. Aware of his own mortality, the hedonistic Tathagata plans to corrupt his daughter, Chinatsu, so even after his own death, the corruption of the empire will go on. Using communism as a tool to hide his dictatorship, Tathagata plans to put the entire world under his thumb and wipe out all americans of the planet. And doing so, Tathagata killed more 100,000,000 people. Tathagata is the best example "Joseph Stalin" style dictator and his actions left the entire world in ruins.
Brotherhood of the Abyss
Unicron

is the God of Evil, and exists as a multiversal singularity, traveling across dimensions in pursuit of his goal: the eradication of not only all life, but all existence from the multiverse, leaving only a swirling void centered around himself. With that goal in mind, Unicron has devoured numerous planets, scouring the life from them, made frequent attempts to destroy Cybertron (actually his brother Primus), formed cults centered about his worship, and recruited numerous beings, often against their will, to serve as his Heralds (at one point having his servants Hook, Line, and Sinker torture a future version of Galvatron until he agreed to serve Unicron). Immortal, omniscient, and omnicidal, Unicron remains the single greatest threat to all life in the universe.

Stan is a racist alien hunter, assassin, and sadistic pedophile who, in order to find Mana Takamiya to sell her in the black market of Balam Alliance, crafted a radar system made from a near-human silpelit Spirits who was still alive. Among other things, this involved having a surgeon remove the lower half of her body so that he could carry her around in a sort of backpack, and keeping her in a special tank that left her in excruciating pain to make sure she couldn't use her powers against him. He also cut her vocal cords to keep her from screaming, leaving her in a state of hideous agony and begging for death. He felt that it would have been a shame to let her body go to waste, so he raped her before he had her legs removed; she very likely wasn't the first as he confessed to love his job for more than 10 years. Finally, he attempts to rape Sephiria Arks KnightWalker, the ruler of Chronos Empire, for the chance to "play" with a human girl for once as he never saw humans like the human beings from Earth. Even the infamous Joker, who kills for fun, is disgusted. His actions inspired many villains in Brotherhood of the Abyss... To kill and torture this type of person. When all Clans of Brotherhood of the Abyss discovered about this man, they wasted no time and tortured him to death for 20 days. In the entire multiverse, only the inhuman Deus.Ex.Machina Industries Empire was the organization who give total support for his actions, but even other officers like Bismarck Bodewig and Albert Wesker were disgusted and tried to assassinate him many times on the past. 
Others
Tor Maelz, Sven's Arch-Enemy, is the founder of the Death Bringers extremists bent on returning the Sttepens to their worst warmongering ways and is responsible for every tragedy in Sven's life. When Sven was a young boy, his entire family was killed by Tor and his men when they got caught in the crossfire of his war with Mereel and the True Steppen faction. Later on, when Sven had succeeded Mereel as leader of the True Steppens, Tor conspired to trick the New Conglomerate into believing that the True Sttepens were slaughtering political dissidents (the "dissidents" were actually armed insurgents) along with women and children; evidence for the latter was provided by Tor's men. This resulted in a horrific battle between the Sttepens and a task force of NC that left almost everyone on both sides dead.

Fate is an unusual thing. An unseen force predicting every action of every bring. Some deities can see it, recognizing the flow of the plan. There are none, save one, that claims mastery over it, that manipulates it with such cold intent, that steers it ever toward war and the red demise of heroes. In truth, she is many Goddesses, with many names and many forms. But there is only one title. The Morrigan. More than 607 octillion years ago, three twin sisters, daughters of Leohart the Prince of Hell; Anu, Macha, Badb were born in Gates of Tartaros and were abandoned by Triggers Hell to die for being indesirable daughters of the Emperor Leohart. Individually, these three Goddesses were sisters, progenitors of sovereignty, war, and death and spent their life killing innocent farmers to live in their houses and eat from their hard work, the three sister even forced pregnant women to dance over fire for pure pleasure and sadism. One day, Morrigan's sisters decided to fuse to become one with just only ONE purporse; to lead all living beings in killing each other for the sake of war. For she is the war itself, she is the pain, she is death, she is insanity,  she is fate, she is everything that evil spirits are able to evoke upon the reality. She's been seen in many shapes. The lurid seductress, the wrinkled hag, the screaming crow, and worst of all, the washer in the river. For those who witness her cleaning their bloody armor prophecies a violent end. Subtle and manipulative, there is no war The Morrigan did not incite, for she is war itself and becomes the first sin entity of the Multi-Universe. No dying breath she did not collect. Just secretly be of her making. The Morrigan controls the fate of every single living being. As the daughter(s) of Leohart the Prince of Hell, there nothing evil that this seductive princess of hell is capable to do.
LOTM: Witnesses of Sleepy Hollow
With its story as the dark fantasy genre fulled of a great number of malicious fiends, LOTM: Witnesses of Sleepy Hollow had proved that Satan is not the only monster in the world as we know it.
Moloch's Forces
Dark Heaven
Being one of the major antagonists in Mateus Saga, Diablolical Krell is the main rival of Emperor Mateus as well as evil counterpart of Kres the Wise, the latter being the twin brother of Kloea the Courage. Krell  is born from Michael Langdon's horrid personality seperation on Kres. He was born from his vessel's demonic envy and hatred towards his glorious brother. However, this kind of hatred has its own thinking and has hatred towards its vessel's homeland, a Light Empire known as the Fiery Shimmer Empire, a hatred so horrid that it drove its vessel into matricide and blamed Kloea for the crime. It was the major reason to make Kloea escape towards Earth. Then, after making the Racoon Prophet who had the power to seal him into comatose, Krell managed to use a piece of Sorensen Crystal to fuse himself with it, therefore completely taking over his good counterpart. Using Dr. Zomboss and his zombies as nothing but mere tools, Krell tormented and tortured several zombies, and even Dr. Zomboss was disgusted by his actions. He also tried to take over the Zombie Castle and capture Crazy Dave who know how to release the Celesial Dragon and defeat the wicked devil. Then, when the original Kres tried to resist, Diablolical Krell left his body leaving him to become zombie food. After making himself to leave his vessel Krell managed to gain his physical form in order to take over the LightRay Empire. Krell later became such a threat that even Emperor Mateus was forced to join the heroes to wipe it out of existence. Diablolical Krell is the first notable member of the Dark Heaven appearing the storyline, and its faction is a mysterious organization formed by all kinds of dark fairies and mystical creatures that worked with Moloch, trying to purge the Witnesses' eternal soul. Krell's presence can show how horrid that the Dark Heaven can be.
Fallen Roman Catholic Church
Lord Helio's Forces
Lady Phyllis Peach was one of the 11 archmembers as the Order of Flourish, a witchcraft cult led by the mysterious "Light Lord" that worshipped a Greater Evil known as the Withering Mourner, whose real name is a great taboo to speak. She used horrendous torturing methods to the witches of Zoe's coven by trapping those white witches into gigantic peaches to absorb light magic powers. After that, their power was drained and they became dry corpses. The white witches' family became her victims as well. She managed to gain trust of Lord Helio and assisted him to commit murder, but soon planned to backstab him by altering Katrina's magic. She is also a deceiving figure who made Selena Strawberry corrupted from a innoncent young girl to an insane monster by plagiarizing all of her composed poem and disfigured her with acid, causing her to live in disfigurement hidden under a mask. Lady Peach was also utterly mean to her minions and companions, and she admired Moloch's punishment towards his worshippers. Even other fruit cultists like Lord Albert Apple, Lady Selina Strawberry, Lord Harold Honeydew and Lord Gregory Grape was disgusted due to her cruel ways to disgrace the light. When Albert Apple complained to her about her lack of empathy, Lady Peach cut off his hand without remorse and was glad to see him screaming and suffering in pain. Her gluttonous nature had endangered the whole world's life and Ichabod race against the time to stop her before the whole population of Sleepy Hollow become her dessert, since long as she lives, Lady Peach's demonic life-sucking conquest will never end.

Like Lady Peach, Lord Orlando Orange is absolutely far away from saint, either. Once a petty and greedy beggar, he started to be a crook to the passenby and stole an acheologist's wallet. When he was arrested and later released for his crimes, Orlando vowed to have power and wealth in order to seek vengence on anyone who dared to cross him. After he found Lord Helio's seal inside the wallet, Orlando opened it and pacted with the Fruit Mourner in order to gain wealth and prosperity. For that, he contacted Michael Langdon to work with him and start to target Frank Irving's family in order to destroy him - long after Ancitif failed to do so. Knowing Cynthia and Macey are descendants of a voodoo witch once resided in New Orleans, Orlando Orange start to brainwash Cynthia to make her into an insane puppet possessed by the power of Lord Helio, out of nothing but hurting Frank Irving. What is more, Orlando had turned Cynthia into a living voodoo doll and when he stung her, he added pain not only on her, but also on the person whom he only looked into the eye. Not only he used a drill installed on his right hand to torture his enemies, Orlando also used some of the remaining Tyrian shekels in order to spread greed and malice in order to wreck havoc, trying to produce more maniacs and even traitors like Benedict Arnold. His evil deity once gave him a small bag and made him not to open it unless he was cornered. Eagered to find what it is, Lord Orange opened it prematurelly and thus turned into an insane monster after his heart of greed finally exploded and unleashed evil light energy, activating the power of the enhanced Croatoan Virus inside him. Eventually, when he turned into this form, he allied himself with the Horseman of Famine (the aforementioned Dahlia Hawthorne) by force and went on plundering, and he saw everyone as gold and murdered many by turning them into solid gold statues. Totally lack of empathy and full of greed, Lord Orange is a completely selfish fiend who only cared about wealth and nothing else.
Faerun Evil
Lolth, the Demon Queen of Spiders, is the goddess of the Drow, of spiders and of chaos. Once a member of the Elven pantheon, the Seldarine, and named Araunshee, Lolth betrayed the Seldarine out of growing malice, discontent, and lust for power. She betrayed her husband, the chief elven God Corellon Larethian, to his enemy, the Orc God Gruumsh, and tried to help the destruction of the Seldarine. When she failed, Lolth fled to the Demonweb Pits and led her chosen race, the Drow, into the Underdark, becoming a twisted and cruel goddess. Lolth would soon trick her own grandson into absorbing the essence of a demon lord to corrupt him into serving Lolth as her champion forever. Lolth had the Drow establish a society built on sadism and backstabbing, solely for her own pleasure, with cruel edicts consisting of demands for the sacrifice of every newborn male child at birth and demands for her priestesses to carve out the hearts of males they grow too fond of. What sets Lolth apart from other evil gods is that she cares nothing for her race or her worshipers, viewing them as merely tools for power. For her own amusement, she will capriciously withhold her favor from loyal Drow just for the pleasure of seeing them die. Lolth has nothing less than genocidal fury towards all surface elves and routinely directs her followers to murder them. After becoming more powerful, Lolth proceeded to purge the Drow pantheon of other deities, ending her victory by seemingly murdering her own children, Eilistraee and Vhaeraun, with savage glee.

Jasmine Porcelain, the fifth (later sixth) an aquatic elf that is ironically devoted to the malevolent Lolth, Queen of Spiders, is a charismatic and depraved fiend who was ashamed of being a sea elf instead of Drows. She was fond of drow supremacy established by the Houses Xolarrin and Banere and so she tried to make herself like a dark elf by devoted herself into the evil worshipping of Lolth. Posing herself as a fake matron, Jasmine Porcelain falsely accused Drizzt Do'Urden as a heathen and gathered her slaves of grey dwarves to do her dirty work of capturing him. Anyone resisted her shall be punished by her and her Illthid companions. She was also the woman who expressed Lolth's Will in front of Gromph Banere to make him unleash the demon princes from the Abyss. She had also became the woman behind the Temple of Spiders' evil acts and the Cult of Crushing Wave's genocidal actions, as it was her who desired to purge the whole sea elf society with devastation orb, not Gar Shatterkeel as many thought. In Crushing Wave Arc, she was the Bigger Bad who orchastrated the purge of acquatic elves by disguising herself as an advisor of the water cult, so that she could wipe the existance of her kin. She will complete this atrocity before turning herself into a drow - later even a Drider - so that no sea elves will ever exist. Even evil people like Vanifer, Aerisi Kalinoth, Vizeran DeVir, Valindra Shadowmantle, Thurl Merosska and Marlos Urnayle expressed great disgust in her actions. In Moloch Saga, being revived by Moloch and became his helper, Jasmine Porcelain became the one of the hidden major antagonists in Tyranny of Dragons Sub Arc. She started working with the rebuilt Cult of Dragons after her resurrection to regain slavery in Rothe Valley, and she was in fact manipulating Severin in their actions to deal with a savage blue dragon. Later, when some slaves resisted with the help of Emerald Enclave, Jasmine electrocuted the resisted peasants by the lightning and thunder of Blue Dragons so that no one will ever resist her might with the help of a deranged dragon. She also envisioned to make Tiamat, the Queen of Chormatic Dragons, to become a slave of Lolth after placing the Cult of Dragons under her thumb. Being a corrupt, fanatic and deranged racist, Jasmine Porcelain immediately became a dark figure who exceeded Matron Baenre to be one of the worst Lolth enforcers in history, and is even considered to be an avatar of Lolth herself.

Sylora Salm, one of the major antagonists in Valindra Saga, is a Thayan sorceress working under the orders of the Archlich Szass Tam to complete the construction of a Dread Ring, a powerful necromantic artifact. To go about this, she follows her rival Dahlia Sin'felle into the bowels of Gauntlgrym and mind controls the dwarf Athrogate into unleashing the Fire Primordial Maegera imprisoned there. This causes a volcanic eruption of Mount Hotenow that destroys the city of Neverwinter and kills tens of thousands, setting the later events happened in Faerun and also the malevolent forces that focused on attacking Neverwinter, most notably Valindra Shadowmantle's siege. After the Mount Hotenow's erruption, Sylora uses the corpses to empower the Dread Ring and to create an army of ash zombies that constantly assault the survivors. Sylora is also shown to be pure evil on a personal level when she manipulates a cultist named Jestry into falling in love with her and then twists him into a constantly suffering abomination to serve as her bodyguard, and dominates the now insane undead Valindra into being her servant.
Others
The M.O.D.A.B and B Team Series
While this series does often bring in anti heroes and villains and have them redeemed there are always particularly nasty villains around the corner for our heroes, anti heroes and villains to deal with and none of these guys are pleasant.
The Joker is one of the infamous and monstrous criminals out there in spite of him having no superpowers. Serving as a major enemy for the heroes and being the nemesis of B Team Leader and M.O.D.A.B 2nd in command Bender as well as his former employer Slade he's earned a lot of hatred and fear. He starts working for Slade and uses this to murder The Untonium family and uses deceit and trickery to have them killed, and tortures Dib and Bubbles before he gets killed. Then in Slade Strikes Back he returns as the true main villain of the story where he learns that Slade kicked him out of the team for going too far in his methods. Joker swears revenge on Slade's Ensemble and targets them as well and goes about enslaving the Anime Empire and uses the Emperor's family as insurance, Joker then forces the Emperor to murder Bender when he mocks him too many times, tries to kill the heroes several times and traumatizes Lizbeth and Scoruge while blackmailing the latter by plotting to murder his girlfriend. He destroys and kills many people with his laser beam while chasing Starfire, Bender, Skipper, Jorgen and The Penguins and intends to unleash a virus to destroy the universe. All these actions were so bad that Slade and Bender decided to work behind their teams back and join forces against him and when Joker finds out he tries to blackmail them by revealing Bender is working and helping Slade with his plans and threatens to cripple Slade's organization by framing them for the crimes he's committing. Even though the two take him out. His memory still lingers in Scoruge as it shows in the V Team Island Adventure and when Joker returns in The Great Time Travel Adventure he tries to turn people into husks, murders his own allies when they try to kill Bender before he does as in his mind, only he's allowed to do it and abuses his partners when they screw up. Uses vicious Mind Rape on Lizbeth where he states the bad future is her fault and lies to a creation to his that Starfire is his mother and Bender is the villain kidnapping her. He was also very abusive to Marceline in the past and hates Bender for Marceline liking Bender over him, and when Hunson reveals that he plans to kill Joker after this is all done for his disloyalty and obsession. Joker plots to double cross him though he is stopped before he gets this off the ground. However the Lord of Apolokpis Darkseid finds a use for him in Legends of Light and Darkness to serve as his harbringer. Joker accepts gleefully and uses this spot to abuse another follower of Darkseid and then tries to drive Bender to suicide by using his deceased son which Joker killed on him and tries to gulit him that he killed Dib, though this is stopped by Skipper, Slade and Anti Cosmo. He decides to destroy their hometown and home with another death laser which he uses on Bender, Skipper, Slade, Anti Cosmo, Stan, Wendy and Dr.Manhattan laughing all the way. Then when he's finally killed another time, Joker revealed years later that he intended to bring Bender and possibly Marceline by using a Jack White Act to kill all machines and robots for their threat to humanity.
Dr.Weil is the personification of the true evil of humanity and it's potential and while he isn't a frequent antagonist on Joker's level he still is a true monster. His Debut story, he was revealed to be alongside Discord the leader of The Dystopia League where Dr.Weil has many of the heroes killed and frames the Maverick and also kidnaps Starfire so Discord so he can dish his proxy revenge on Bender. Then Dr.Weil's actions to conquer the multiuniverse will cause severe damage which leads Lizbeth, Zero, Hunson and The V Crusaders to stop him and even when he's stopped. His actions led to Dib and Bubbles safricing themselves. Weil was also a conspirator of Malefor and Galvatron but betrayed them for his owns reasons and thinking they were arrogant fools to think they could conquer the multiverse. Despite being dead his creations causes terror in his name in The Stih Stalker and Mechuckles where his creations led to all the trouble he made and he was split into MOdel W pieces that he mapulated Rarity and Katara to assemble him back while causing trouble for The B Team, The Alpha Team and Slade's Ensemble. When he's brought back by Issac and his syndicate and learns of Discord's disbanding the Dystopia League, Weil seeks revenge on his former partner and gleefully joins to get even with him and recruits another of Discord's former partner Terrance Lewis.
Malefor is the leader of his alliance that seeks the destruction of the multiuniverse and specifically Equestria his actions of conquest led to much damage being done to the worlds and Slade knew he was such a threat that he went looking for Bender to help him and then there was his actions did to Harvey
Darkseid is the tyrannical ruler of Apolopkis that wants to enslave the multiuniverse and eliminate the competiton including his son Orion. He lords his power over many people and backstabs his employer Malefor when convinced he shouldn't follow someone who isn't a god. He resseructs The Joker which leads to what Joker does and commits all the evil Joker did alongside him
Hazama is the real main villain of Legends of Light and Darkness posing as a helpful officer he pretends to have the heroes' best interest while looking for their macguffins. While it looked like he was killed, he fakes his death with Relius Clover's help to get the heroes to kill Malefor. He also corrupts their alley Sari to become a Deception in terms of hatred of humanity and heroes as well as to become a villain which she stays for the rest of her life because of him. And intends to crash Olympicus to the earth to cause destruction for the funnsies, His actions led to the death of Axel as well as other members of Slade's Team.
Blackgurumon is the front main antagonist of Isle Tour and served as a true despicable evil, 3rd only to the big two. He sets out to kill The B Team and Slade's Ensemble as well as The Multiversual Resistance just because. He manipulates Blue to work with him while framing the heroes for crimes they didn't commit and has his team execute many of them execution style. He tried using Discord for his owns end, which blew up his face and cowardly escaped. HE schemes to destroy the sun with a giant disco ball as just because he hated the sun, deals with Neo Nazis. These actions cause Discord and Bender to plan and succeed into slaughtering his entire army with poisoned alcohol. He manipulated Predaking to kill The B Team by eradicated his species and blaming it on him. Then tries to weasel his way out of fighting Bender and their enemy turned teammate Jesse that Blue wouldn't want it, though they don't listen and it earns him a shattered skull and karmic death as he is killed by that and execution style shooting.
The Miracle Elite Adventures
This saga carries the main villains that are dangerous for the good guys to handle. Izaya, Kousuke, Malmoth, Robert, and Elder God are the only ones who are meant to be one.
Izaya Orihara is the most dangerouse, slyest, powerful, and skilled underground information broker. Serving as major archenemy towards the gang of heroic freaks. Izaya wasn't part of the Joker's level of monstrous personality. First off, he longs to purge the multi-universe of the gang of freaks and their mentor/leader. Learning of Dormammu's involvement and hostages escape from Grapefruit, Izaya sets up another trap that nearly leads to Xigbar and his pack being pummeled by a barrage of life-size weapons. Xigbar refers him as Satan for insulting them. He is ready to kill of Xigbar until he was foiled by the Miracle Elite and killed off by Dormammu himself. Later, During Meister of War, Izaya was temporarily revived by Spawn. Soon after, he begins to backstab the Miracle Elite and target his former henchmen who turned aganst him.
Porfirio 739's Dynasty Warriors
This long-running crossover stories are currently based on the resepective franchises. It carries the main villains that are dangerous for the Pokemon Trainers, Digidestined, and other heroes in every season. Katsumi Daido, Ryubee Sonozaki, Kiyoto Maki, Lem Kannagi, Sue Fueki, Ryoma Sengoku, Tenjuro Banno, Michihiko Zaizen, and Lord Lucemon are the only villains who did not redeem themselves.
Katsumi Daido is the most intelligent, despicable leader of the evil organization from Kamen Rider universe. He is the powerful enemy of Souji Tendou. He shares many similarities with Megatron/Galvatron, the commander of Decepticons from Transformers. Both are complete monsters. His goal is to cause the genocide of all living creatures, including humanity. He refers himself to Adolf Hitler. He is ready to kill the past rivals of Ash Ketchum and his friends, but he failed countless times. With Ryubee Sonozaki's command, he is completely upgraded into Tyrant Eternal (the newest motif is based on either the Fire-Type or Dragon-Type Pokemon).
Rise of the Villains
Well many villains in the series are genenitc villains and some are played for laughs. some are darker and vile to the point where the heroes are indead terrified of.
Emperor Palpatine is cold-heartd man who has no care for anyone but himself. Well not the cause of the destraction have Bad-Guy world he indeed convince the few remaining villains left to follow him. He also later ordered the The cyborg Astronema ( Karone) to murder her brother and did the same order to Tenaya to kill her brother. He later order Teddy to attack a city that the Rebels were protecting and kill all the people there. Palpatine himself drained Zordan have his power killing him along with it ( knowing from the start that it would kill him) just so Zordan coudn't unleashed the Z-wave to turn some villains good. Palpatine also the captured 13 Power Rangers and ordered them to be brainwash to become his brainwash slaves. Palpatine is indeed a monster that is pure evil.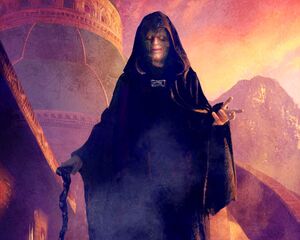 Chronilces of Great New Empire
Giygas is a dark alien god, "Bigterian" and destroyer of Worlds.He is called "Idea of Evil", "Creature X" and "Evil loonatic god".He wants to destroy the multiverse, that would remake it in accordance with the image and likeness ...
Griffith is a demonic knight and most ewil villain in Berserk Universe.He is the right hand of Giigas, which already speaks volumes.
Ad blocker interference detected!
Wikia is a free-to-use site that makes money from advertising. We have a modified experience for viewers using ad blockers

Wikia is not accessible if you've made further modifications. Remove the custom ad blocker rule(s) and the page will load as expected.