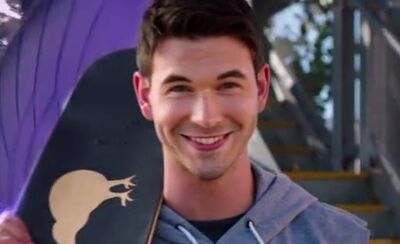 "Call me the hotshot. I never miss."
- Chase
"Parasaur! Power Ranger Black!"
Chase Randall is a character from Power Rangers Dino Charge.
He is portrayed by James Davies.
Chase is a New Zealand born custodian/runner of sorts for the Amber Beach Dinosaur Museum and assist Kendall Morgan in paleontological digs.
Chase serves as the Black Dino Charge Ranger, using the power of the Black Energem.
Ranger Forms
Ad blocker interference detected!
Wikia is a free-to-use site that makes money from advertising. We have a modified experience for viewers using ad blockers

Wikia is not accessible if you've made further modifications. Remove the custom ad blocker rule(s) and the page will load as expected.