The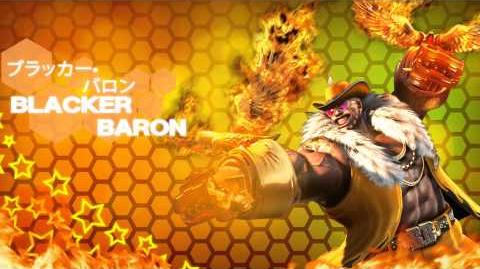 Blacker Baron
(黒く バロン) is a character in Anarchy Reigns. He makes his way into Anarchy offering help to the highest bidder. He and his assistant
Mathilda
often find themselves in fights, and Blacker Baron is always after one.
His signature feature is his gold fists, which are referred to as the "Super Sexy Fists of Fire", so named because they can be activated, releasing an eagle motif on the wrists and a cloak of flame.
Ad blocker interference detected!
Wikia is a free-to-use site that makes money from advertising. We have a modified experience for viewers using ad blockers

Wikia is not accessible if you've made further modifications. Remove the custom ad blocker rule(s) and the page will load as expected.