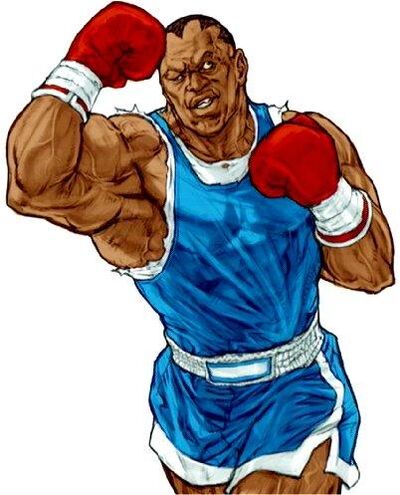 Balrog is a boxer that hails from America. He was once a member of Shadaloo and Bison's enforcer, but he quit after the 4th World Warrior Tournament to find new employment after Bison didn't pay him.
He is voiced by Paul Dobson.
The Great Summer Season Trek
He is recruited again by Bison who decided to join Vilgax for his own personal gain. He works for his alien master to be paid and tags along with Vega and Bison against Cap Knuckles, but he is defeated by him, Flapjack and Nigel Uno. Balrog decides to get even with some help from Dolpliss. Of course this fails, and he unfortunately is the first villain to die as Reaver shoots him for messing his statue.