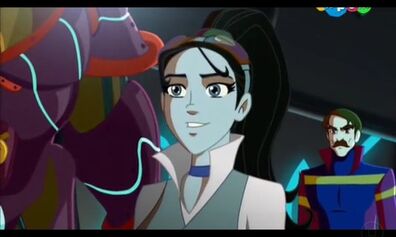 16 years old, and is the girl that everyone wants as a friend, courageous and fearless, she tends to act before thinking. Jules shares with all the adventures, even the most daring: it is able to cross a rope bridge, to get on a horse launched in the running and jumping out of an air balloon with great agility. It is modern, dynamic and vital, but also a bit 'stubborn and impulsive.Jules girlfriend.
Сhronicles of Great New Empire
Pets
Ad blocker interference detected!
Wikia is a free-to-use site that makes money from advertising. We have a modified experience for viewers using ad blockers

Wikia is not accessible if you've made further modifications. Remove the custom ad blocker rule(s) and the page will load as expected.