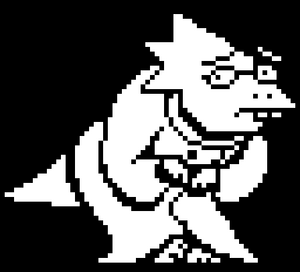 WARNING!!! PAGE MAY CONTAIN SPOILERS OF THE GAME "UNDERTALE"!!! READ AT YOUR OWN RISK!!!
Alphys (: /ˈæl.fiz/, AL-feez[1]) is a monster that appears to be a reptilian. She is the Royal Scientist, a position she earned by creating a robot with a soul. She is first encountered in the Lab within Hotland.
Ad blocker interference detected!
Wikia is a free-to-use site that makes money from advertising. We have a modified experience for viewers using ad blockers

Wikia is not accessible if you've made further modifications. Remove the custom ad blocker rule(s) and the page will load as expected.