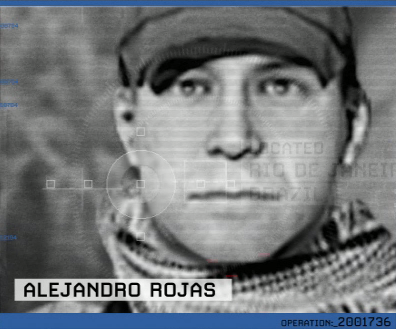 Alejandro Rojas
(also known as 
Alex the Red
) is a character from 
Call of Duty: Modern Warfare 2
.
Rojas is an arms dealer living in Rio De Janeiro, Brazil and is protected by the local gangs. He was also a contact and armorer of Russian Terrorist Leader Vladimir Makarov, which is the very reason he attracted the attention of Task Force 141.
Fire Rebellion Storyline
Rojas was protecting the Sarcophagus from the Knights of the Just. He was capture, however.
Ad blocker interference detected!
Wikia is a free-to-use site that makes money from advertising. We have a modified experience for viewers using ad blockers

Wikia is not accessible if you've made further modifications. Remove the custom ad blocker rule(s) and the page will load as expected.